Upload your videos on YouTube on
Auto-Pilot!
Stop wasting time uploading your videos by hand. Let MVB upload for you!
Time is Money

Mass Video Blaster uploads 50 videos in less then 5 minutes.

Settings

Tons of customizable options.

More, more, more

Multi account, multi campaigns, multi threaded.

No More Duplicate Content

Our one-of-a-kind technology will allow you to upload 1000 times the same video file.

Inbuilt Video Editor

Quickly edit(watermark,change audio,etc) all your videos

Split Testing

Upload the same video file hundreds of time, testing the best performing Titles and Descriptions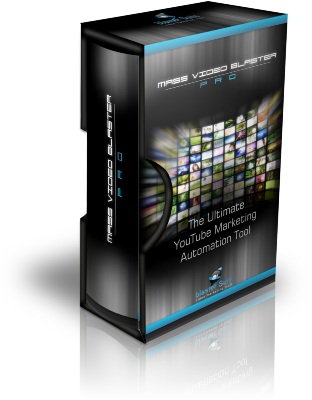 Let's be frank right from the start,
It's not easy to get a ton of views on just any old video
That's the
bad news
.
The good news is that good and fresh videos can easily get
200.000 views per month
.
Every day there are hundreds of new
Viral Videos
on the web, just imagine how much money you could make if you owned such videos...
What if you could easily download all the best performing videos, re-tag them,
SEO optimize the descriptions
, fine tune everything about them and then easily
upload them across multiple accounts
?
It's
split testing on steroids
!!! Watch for best performers, download them, blast them across multiple accounts!!
Mass Video Blaster Can Do Hours Worth Of Work...
Literally in MINUTES!
What used to take 3-4 hours creating and submitting videos now takes minutes…that's right,MINUTES!
Mass Video Blaster let you upload videos from YouTube, whether it's about the hottest
video game
to hit the market, some sweet a**
music video
, the newest diet or
weight loss product
on the market, latest
movie trailers
, or any video that you can think of, dosen't matter.
You can mass download videos, watermark them with your website, and re-upload all of them within a matter of minutes…
Mass Video Blaster is designed to work with any type of video marketing campaign!



If you are using a fine tuned campaign where you are aiming to get more views to a single video, Mass Video Blaster will do all the hard work for you. MVB will create the link wheel of videos that point to your target video and bring highly targeted subscriber to your account.
And here comes the best part… you won't need to send any friend request or subscribe to any channel.
You will let the subscribers come to you, by downloading and uploading the top videos in your niche to your accounts.




For those who think that more is better, Mass Video Blaster will be like a dream came true. This tool is designed to work in mass mode.

You will be able to scrape and download any video you want from YouTube, edit all of them, change the titles descriptions and tags with ease using our revolutionary Tag System and upload all the videos with the press of one button.
What is new in Mass Video Blaster PRO?


After Mass Video Blaster created history in the YouTube marketing niche, it's time to evolve and do things like a real PRO.

Two years ago, you needed a tool to help you upload videos on different accounts, to add your own watermark, to be able to upload the same video file many times without seeing the duplicate content file, and re-upload the deleted videos.
Time has passed, and a ton of new features were added in the original Mass Video Blaster(we released over 130 updates, to add all the features that you've requested).

Now we decided to create a PRO version, to be able to add all the features that the old Mass VideoBlaster framework didn't allow us to add.
You needed a way to track your views and generate statistics and charts to see how your videos are performing. We are giving you all of this and more in our built-in statistics dashboard.
A lot of you were uploading videos promoting your TV Series blogs. You had to upload each week the new episodes to YouTube, now you can schedule when you want your videos to be uploaded.

In the old Mass Video Blaster some of you told us that it was kind of hard to assign on which account your videos will be uploaded, we create a new "Assign accounts" system from scratch. Now it's so easy to assign the accounts that even a two-year-old kid could do it.
As all of you already know, the first thing that anybody who is searching on YouTube sees is the thumbnail, now you set your thumbnails directly from Mass Video Blaster PRO.

Another cool feature that we've added to Mass Video Blaster PRO is generating audio track from your description. If you check this setting, MVB PRO automatically creates an audio track from your description and add it to your video.
Branding your videos is an important aspect for any YouTube Marketer, in the old MVB you could add your own watermark, now you can also append an intro movie.

The current clients who are using MVB for BH marketing, constantly have to check MVB to see if any video/how many videos were deleted and re-uploaded by MVB, now with our new built-in email system, Mass Video Blaster PRO will send you an email alert when more then X videos are removed.



Take a look at this video made by one of our clients


I was amazed to see that the system is so simple and with Mass Video Blaster is almost on autopilot. The next day I was stunned when I saw that 3 videos had over 2000 views, and the other one had 600 views, and I worked only 5 minutes to achieve that.
How it works
For Over 2 years we are working around the clock to perfect all the features and implement all the funcions that you would ever need in a YouTube Uploader. Mass Video Blaster has for main functions:
Mass Download

Download all the videos you want from YouTube , Metacafe and Vimeo with the push of one button.

Mass Upload

Upload all your videos using multithreaded technology, using YouTube Api or our web browser simultation system.

Mass Edit

Add your watermark, annotations, cut time and change the audio of any video in no time.

Video Statistics

Kepp track of your best performing videos, accounts statistics with our builin graphical display.
Watch our product tour
Take a look at the main features of Mass Video Blaster
And you will understand why MVB is the undisputed number one uploader
Multi Threaded Uploader you will be able to upload up to 5 videos in the same time
Multiple Account Support you can add as many youtube accounts as you want. Each account will be checked and you will be notified if any account has problems or got removed
Proxy Support you can assign to each account a different proxy.
Auto ReUploader if one video gets removed , Mass Video Blaster will auto ReUpload it creating a nightmare to the flaggers
Video Dashboard manage all your videos from a single dashboard , see how many views each video has & how well it is ranked .
Disable/Enable Comments/Ratings
Unlist/List Videos this way you will always have a fresh video when you need it
Trick YouTube duplicate filter you will be able to upload 100 times the same video and we guarantee you won't see any duplicate video screens
Upload type MVB pro supports both YouTube API and fully supports WebBrowser simulation
Custom API Key Enter your custom API Key and APP Name so you know you don't leave traces on YouTube
Image/Text watermark You can either create your watermark in your favorite image editor or MVB pro can make it for you
Watermark options You can specify the final size of the watermark (in percentage with the video size) and also the position (top left,top middle, top right, bottom left etc...)
Proxy scrapper [new] Scrape thousands of proxies in seconds from various public proxy lists
Views Statistics [new] Trace your views and see how your campaigns progress
Schedule [new] You can now schedule videos or campaigns. You can tell MVB Pro to pick random dates when to upload/list/disable comments/add annotations/add captions.
Change thumbnail [new] After the video is processed on YouTube MVB Pro can now change the thumbnail for a video
Custom annotation settings [new] Start time of annotation, end time, text and background color + link
Simulate human behavior [new] Before doing actions or uploading MVB Pro has the option to simulate human behavior (like browsing, subscribing, etc....)
Subscribe to channel [new] Right after login you can tell MVB Pro to randomly subscribe to a channel
Change audio with description [new] MVB Pro can turn your text description to audio and add it to the video
Integrated HMA [new] Simply select the HideMyAss installation folder and before each login, MVB Pro will reconnect HMA to get a new fresh IP
Click Here
to see the complete list of features and comparasion between Mass Video Blaster Pro and Mass Video Blaster
What our customers are saying
Now if we did not convince you, maybe a few words from our customers will!
Been through 11 updates so far and it's getting better and better for quick campaigns. It monitors your vids and returns the number of views, its position on YT based on your keyword and re-uploads it when it's deleted.
Your Product and Customer Service is OUTSTANDING! I am not one for writing reviews but I have started downloading a few hundred videos and have already seen my traffic increase, amazing! Support these guys, MD is pure quality.
Made some serious cash with It, and I mean I was having $100+ days a lot of the time, and there was never a day I didn't make at least $50 with MVB. Wonderful software with great support and forum, and the software was always kept up to date.


Click Here to see the complete list of testimonials.(Over 40 testimonials from existing clients and success stories)
Interested? What are you waiting for!
Buy Mass Video Blaster today and get the following Bonus Products!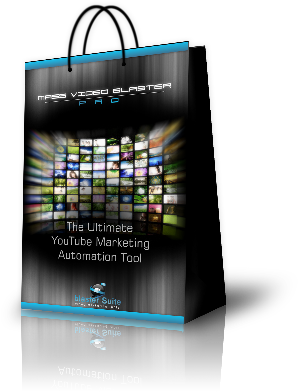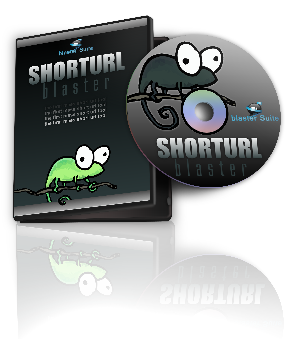 Bonus #1: ShortUrl Blaster
Normal Price: $47 - For you FREE
Whether you're new to Internet Marketing, or a veteren with years of experience in the field, implementing & cloaking affiliate links is a NECESSITY for any successful Marketing campaign.
You never want to post or advertise products/services with obvious intention of marketing.
Not only does this discourage potential buyers from purchasing/clicking through to your suspicious link, but it also reflects negatively on the product or service you're promoting, many times, causing complaints on your individual Affiliate campaigns.
With the help of ShortUrl Blaster you will create hundreds of shorturl links with the click of one button.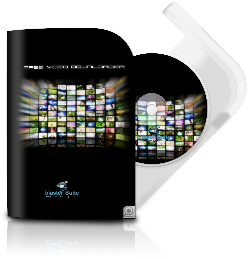 Bonus #2: Mass Video Downloader
Download videos with ease from YouTube/Vimeo
With the help of Mass Video Downloader you will be able to download creative commons license from YouTube and Vimeo.
It supports multi threaded downloading of videos in either High Definition or Low Quality. You can find videos by entering a YouTube username or by entering a search term.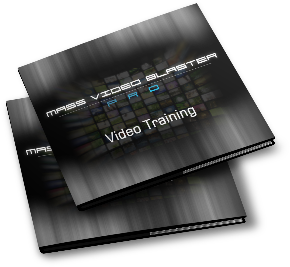 Bonus #3: MVB PRO Video Tutorials
Learn step by step
The training videos will cover every point and module from Mass Video Blaster Pro. Learn to master Mass Video Blaster Pro in a matter of minutes.
Everything is structured in such a way that your work flow will be natural and fast.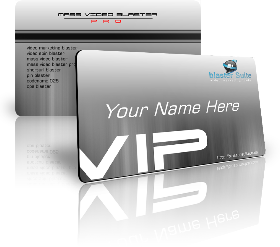 Bonus #4: Access to the BlasterSuite Forum
Need help or advice?
In the Blaster Suite Private Forums you will find everything you need and more. Only registered users of our products have access to our private forums.
What are you waiting for? Get it now!